• Darya Karenski • antique • artist life • cozy home • everyday • flowers • gardening • gift giving • gouache • history • home • inspiration • kraft • memories • nature • New England • painting • rural • rustic • rustic floral • shabby chic • slow living • small business • vintage • wall art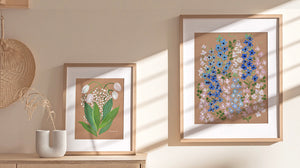 As a proud owner of an old New England house built in about 1840s, I have a soft spot for all things rustic farmhouse. We asked a local enthusiast to look into the history of our home and oh the treasures he found - I get to keep the photocopies of all the existing deeds on the house - first written in quill, then created on a typewriter, then the fax-type font from the 1980s and 90s, and finally, your typical Times New Roman of the new era. In this Library of Congress 1878 map of Ashland, our house is present and...
---
• Darya Karenski • collaboration • cozy home • everyday • home • shabby chic • slow living • Spoonflower • sustainability • textile design • wallpaper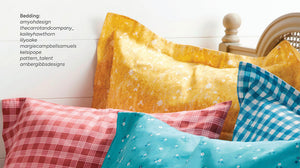 Wow, what a moment! Let's be honest, every Spoonflower designer dreams of making it to their look book and other marketing materials. While this platform is full of amazing talent, it's really hard to stand out in the creative, skilled and experienced crowd, so I'm particularly honored and happy to be included! In case you don't know, Spoonflower is a print on demand company providing high quality printing on fabric, wallpaper and multiple home decor items. I am a very active Spoonflower contributor as I love designing patterns for wallpaper and large scale interior fabrics, but the platform also offers me the...
---
• Darya Karenski • cozy home • everyday • gardening • home • inspiration • memories • nature • roots • shabby chic • slow living
Another important aspect of Rural Living for me is my childhood. I have always been a city girl but every summer my parents took me to my grandmother's house in the south of Russia where life just seemed to slow down. That house was a time capsule with linens from the 50s, vintage perfumes, vinyl records and vintage wallpaper. All those things fascinated me. I helped in the garden and did lots of household work including sewing, cooking and cleaning. It wasn't all fun and glamour - oh not at all! Forget the dishwasher and other modern day wonders. But...