• Darya Karenski • aromatic plants • flowers • fragrance • fragrant plants • gardening • gift giving • gifts • home • inspiration • nature • olfactory • painting • perfume • scent • small business • watercolor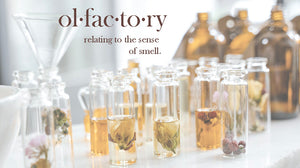 Fragrant flowers, perfume notes, fragrance art - oh my! I'm so excited about all of this. Great smelling things are my passion. I have been meaning to dive into perfume art for a while. It actually, started a few years back when I created my Aromatherapy design and lots of its derivatives. By the way, you can find the main Aromatherapy print as a silk scarf and kitchen towel in the shop, as well as wall art. Back then, I made an elaborate list of all things fragrant including flowers, fruits, nuts and... moved on to my pattern design work and what...
---
• Darya Karenski • collaboration • cozy home • everyday • home • shabby chic • slow living • Spoonflower • sustainability • textile design • wallpaper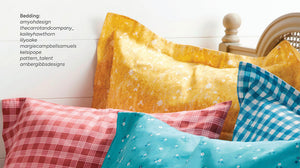 Wow, what a moment! Let's be honest, every Spoonflower designer dreams of making it to their look book and other marketing materials. While this platform is full of amazing talent, it's really hard to stand out in the creative, skilled and experienced crowd, so I'm particularly honored and happy to be included! In case you don't know, Spoonflower is a print on demand company providing high quality printing on fabric, wallpaper and multiple home decor items. I am a very active Spoonflower contributor as I love designing patterns for wallpaper and large scale interior fabrics, but the platform also offers me the...
---
• Darya Karenski • cozy home • everyday • gardening • home • inspiration • memories • nature • roots • shabby chic • slow living
Another important aspect of Rural Living for me is my childhood. I have always been a city girl but every summer my parents took me to my grandmother's house in the south of Russia where life just seemed to slow down. That house was a time capsule with linens from the 50s, vintage perfumes, vinyl records and vintage wallpaper. All those things fascinated me. I helped in the garden and did lots of household work including sewing, cooking and cleaning. It wasn't all fun and glamour - oh not at all! Forget the dishwasher and other modern day wonders. But...
---
• Darya Karenski • artist life • cozy home • everyday • gardening • home • mindfulness • nature • New England • painting • slow living • watercolor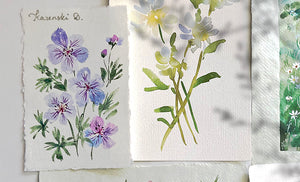 As I'm preparing for my very first original watercolor art collection drop, I wanted to share some inspiration behind this creation.  What does Rural Living mean to me? And why did I choose it as my very first original art collection? Is it the cottagecore trend? Not really. It's that my life IS rural and New England countryside plays a huge role in my creative flow. Long walks in nature are my meditation and recharging process. Seasonal changes spark my creativity and influence my working process - always. I have a flower garden that I started from scratch and I...